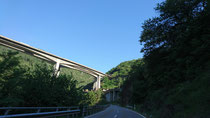 The Gotthard is waiting for us. We have changed our cars all the way to get over the  huge mountains ahead of us.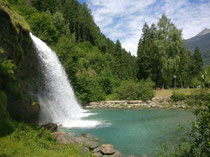 After an early start in Locarno we arrived in time in Faido. We got welcomed by the local priest with his kyburz and he showed us the way to the local sports Hall. After some presentations the local student showed us around town and brought us to some spectacular viewing pionts.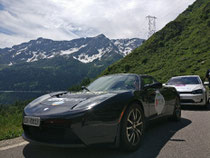 On the way up to the gotthard. For the SRF we extra went up the old road. We enjoyed the nice curves in the perfect weather to drive a Cabrio.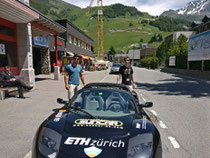 Change of the copilot. Svenneed to back to his bachelor thesis and Leandro took his place for the trip over the Furka pass.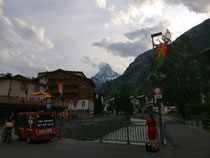 We just arrived in Time to see the Matterhorn before the sunset. Now we go enjoy this pollution free village.